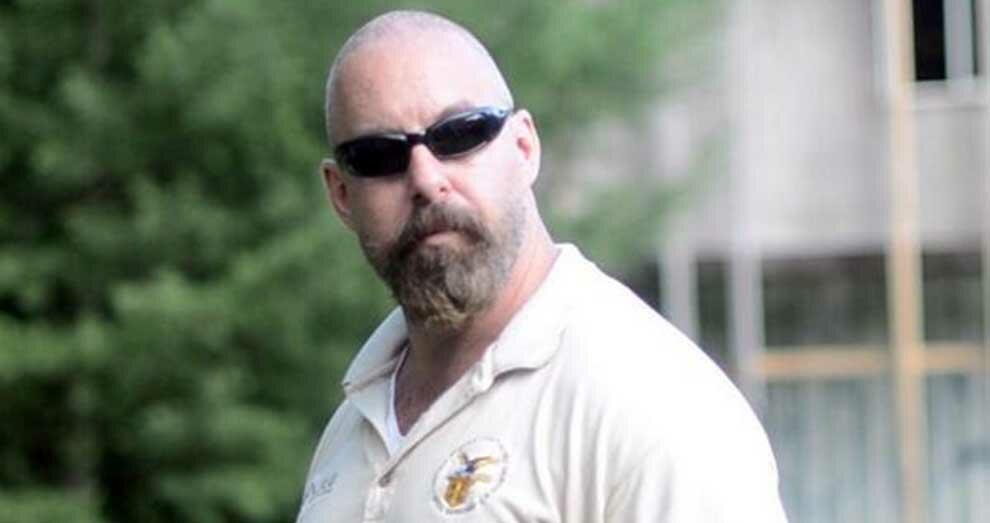 **CHINA ISSUES A WARNING TO NORTH KOREA FOLLOWING THE TRUMP-XI MEETING
**TILLERSON'S VISIT IN RUSSIA IS TENSE TO SAY THE LEAST WITH RUSSIAN LEADERS
**TERROR ATTACK IN GERMANY GOES UNREPORTED BY US NEWS OUTLETS
**SEAN SPICER APOLOGIZED FOR NAZI COMMENT - HUGE BACKLASH FROM THE MEDIA
**KANSAS STAYS RED IN UPSET WIN BY REPUBLICAN CANDIDATE
**ATTORNEY GENERAL JEFF SESSIONS STANDS HIS GROUND - FIRMS UP THE BORDER
4:05PM ET - President Trump to address the nation, we will carry this live.
4:35PM ET - Brigitte Gabriel, terrorism analyst and founder of the ACT for America joins the show, along with Marshall Polston, who explains he was suspended from Rollins College for challenging his Muslim professor's anti-Christian assertions, including her claim that Jesus' crucifixion never took place. Marshall is here with good news, that his professor has been forced to resign.
A reminder about Polston's situation:
Twenty-year-old Marshall Polston, a sophomore at the private, Florida-based four-year college, said that the professor of his Middle Eastern Humanities class also told students that Jesus' disciples did not believe he was God.
He was suspended, according to the March 24 suspension letter, Polston's "actions have constituted a threat of disruption within the operations of the College and jeopardize the safety and well-being of members of the College community and yourself." and Polston was given strict directions not to set foot on campus or have any contact with Zufari in the letter.
However, claims that Polston violated the terms of his suspension and came to harass the class this past Thursday were lodged. A campus safety report obtained by The College Fix states:
"Student ______ stated to me that she looked out the back glass door of the classroom and saw Mr. Polston staring into the room. He briefly stopped then proceeded on his way. Campus safety was immediately notified and responded at 19:36 hours. A search was conducted but Mr. Polston was not found. Ms. Zufari's students were upset and did not feel comfortable being in the class. Ms. Zufari dismissed her class early at 20:07 hours." Polston has completely refuted these claims, however, offering video footage of his whereabouts — at a restaurant over a half-hour away from the school. As for Rollins College, this isn't the first time its officials have acted unfavorably toward Christian students. (h/t The College Fix)
5:05PM ET - Rick Ungar, Rick is a Senior Political Contributor at Forbes.com and co-host of Steele and Ungar on SiriusXM and Jonathan Gilliam, is host of The Experts, a Navy Seal, former FBI agent and Federal Air Marshall are here today for their weekly segment. With Jonathan's experience as a Federal Air Marshall we will discuss the ongoing debate surrounding the United Airlines' passenger removal. Today the CEO of United Airlines spoke out and gave his first remarks on the situation:
Oscar Munoz, the CEO of United Airlines, today said he felt "shame" when he saw viral video of airport police dragging a bloodied passenger from one of his airline's flights Sunday night.
"This will never happen again," Munoz told ABC News' "Good Morning America" in an exclusive interview.
He added, "We are not going to put a law enforcement official onto a plane to take them off … to remove a booked, paid, seated passenger. We can't do that."
Regarding blowback Munoz received for his initial muted response, which did not include an apology, he said a more forceful reaction was delayed because he was still gathering the facts.
"I think my reaction to most issues is to get the facts and circumstances," he said. "My initial words fell short of truly expressing the shame."
Munoz said the feelings of embarrassment were "palpable" for him and his United colleagues. (h/t ABC News)
5:30PM ET - Aaron Negherbon Founder of Troops Direct . Every week Negherbon hears from commanders in the field, serving in Afghanistan, Africa, and elsewhere. They're calling to ask for things they have trouble getting through normal military bureaucratic channels. Negherbon runs (www.troopsdirect.org), a 501(c)3 that fills specific requests from commanders in the field for everything from tourniquets to eye protectors and gun lubricant.
**In the past two weeks alone, Troops Direct has received a large increase in requests from commanders on the ground. They are requesting:
· Ballistic helmets
· Uniforms
· Boots
· Communications gear
· Backpacks